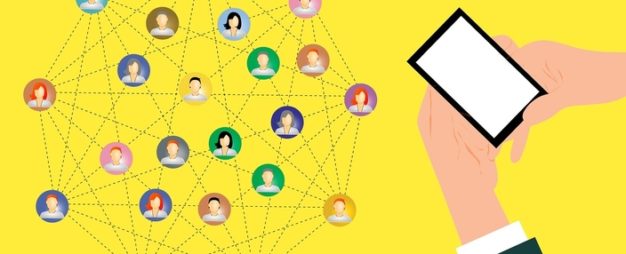 Comprehensive Guide To Lead Nurturing: Definitions, Key Benefits, Strategies, and Examples
With much of the world forced to work from home, and many businesses facing uncertainty over sales, marketing, and content strategies, it may feel like everything is on hold. Fortunately, it doesn't have to be. In fact now, more than ever, a savvy content marketing strategy may set you apart from the competition.
While previous sales roadmaps and content marketing tactics will go out the window for most businesses, developing nurturing content and maintaining existing customer relationships should now become a key priority.

This is where lead nurturing becomes incredibly important. In 2018, Hubspot's analysis identified lead generation, sales, and lead nurturing as the three top organisational objectives for content marketers[1]. In 2020, lead nurturing might just jump to number one.

We go through everything you need to know in this comprehensive guide to lead nurturing, including definitions, key benefits, strategies, and examples.
So, first things first:

What is Lead Nurturing?
Definitions of 'lead nurturing' vary, however, in general, most sources make the same overarching point.

Single Grain defines lead nurturing as "a powerful tool that helps to increase the effectiveness of marketing campaigns by leading the target audience to the buying stage. Providing relevant content at the right time is the basis for successful lead nurturing"[2].
Single Grain emphasises the 'right time' nature of lead nurturing. By sending users appropriate content at the right time, they are more likely to convert in the long run.

Similarly, Impact defines lead nurturing as "the building of relationships with individuals who are not currently ready to buy but could be an ideal customer in the future. Its goal is to educate the prospect, build their awareness of your organisation and its products, and build trust, making it more likely that the client will choose you when it's time to buy"[3].

This expands on Single Grain's definition, highlighting the importance of relationship building. As the name suggests, lead nurturing is all about nurturing a prospect, with particular focus on education, awareness, and relationship building.

Finally, Hubspot defines lead nurturing by stating, "lead nurturing is the purposeful process of engaging a defined target group by providing relevant information at each stage of the buyer's journey"[1].

In essence, lead nurturing is the ultimate embodiment of the phrase 'delivering the right message, to the right audience, at the right time'. But it goes beyond this. Not every user will respond favourably to 'hard sales' tactics. In fact, only 2% of users are likely to buy from an e-commerce outlet the first time they visit their site or view their ads[4]. For 98% of users, first time isn't the charm, and likely won't lead to a sale. Rather, on average, it takes 10 marketing touchpoints for a lead to convert into a sale.

So, how can you avoid losing these users entirely? Nurturing content. While a user may not be ready to purchase from your brand initially, they may be willing to read a blog post, or download a white paper, or subscribe to your newsletter.

Nurturing content allows users to work through the sales funnel at their own pace until they are ready to convert. By delivering this kind of content at the right time, users develop an ongoing relationship with your business or brand, and are more likely to think of you when they are ready to convert.

Basically, lead nurturing recognises that every user is different. One user may be ready to purchase, while another may only just be discovering your brand. Sending both users the same type of content would generally be inappropriate. Rather, lead nurturing aims to build distinct, long term relationships with each user, utilising segmentation and personalisation, until that user is ready to convert.

Key Benefits of Lead Nurturing
It's useful to know what lead nurturing is, but this doesn't address the key question: why is lead nurturing important? In the current climate, lead nurturing is especially important. With many businesses either paused or losing clients, maintaining healthy relationships with your existing clients and users is essential.

Here's how lead nurturing can benefit your brand in both the short and long term:

More Sales
According to Marketing Sherpa, 79% of marketing leads never convert to sales[5]. Think about that, 4 out of 5 people who would consider purchasing your product ultimately decide not to. Any business would be looking to decrease this number. How can you rectify that and increase sales? Lead nurturing.

An analysis by Forrester found that companies who excel at lead nurturing generate 50% more sales ready leads at 33% lower costs[6]. Additional research shows that nurtured leads make 47% larger purchases than non-nurtured leads[7].

Further, lead nurturing emails receive 4-10x more responses than standalone emails, while, on average, nurtured leads produce a 20% boost in sales opportunities compared to non-nurtured leads[8].

However, perhaps most importantly, research shows that aligning content with a user's stage in the buyer's journey can boost conversions by 72%[9].
In other words? Nurturing works!

Develop Trust & Enhance Authenticity
Nurturing and trust go hand in hand. Not just in marketing, but in life. If you picture a 'nurturing' person, it's likely to be someone you trust. For businesses, this is no different.

As such, another key benefit of nurturing content is that, over time, users will become more likely to trust your brand and view your content as authentic. Rather than feeling like they are being force-fed content, users will be more likely to engage with lead nurturing content on a deep, genuine level. Ultimately, this could be key, as 90% of consumers say authenticity is either important or very important when deciding which brands they like and support[10].

Further, when it comes to lead nurturing, differentiation is a key benefit. By setting yourself apart from other businesses and going the extra mile to show users that you care about their wants, needs and desires with nurturing content, you are more likely to get a favourable outcome.

Despite this, 65% of marketing professionals say they have yet to develop a lead nurturing strategy, while only 29% of businesses say they invest in nurturing existing customers[6][12]. As such, not only can lead nurturing help your brand achieve more sales, but it may also provide a crucial edge on the competition.
Put simply, lead nurturing is an excellent way to enhance your brand's reputation, and promote more authentic content.

Personalisation, Segmentation, Automation
As you might have noticed while reading that subheading, a lot of marketing buzzwords end in -ation. Personalisation. Segmentation. Automation. In all likelihood, these are things that your brand either already does, or is strongly considering.

It makes sense that a successful lead nurturing strategy would be highly segmented and personalised. After all, the whole point of lead nurturing is that every user is different, requiring a personalised approach that suits their unique circumstances. To deliver this at scale, automation is essential.

Marketing Insider Group elaborates, stating, "each touch needs to be personalised so that to your prospect, it feels as though this piece of content or this message was made specifically for them"[12].

In many ways, this is a win-win situation, as users receive more personalised, highly-targeted communications, and you enjoy all the benefits of personalisation, segmentation, and automation.

According to 99Firms, 31% of marketers say 'improving personalisation' is one of the key goals of their lead nurturing strategy, while 53% say 'improving segmentation of prospects' is one of the top goals of their lead nurturing campaign[13].

Similarly, 51% of email marketers believe email list segmentation is the most effective way to personalise lead nurturing campaigns[14]. This should come as little surprise, as personalised emails improve conversion rates by 10%[14].

A survey by Invespcro found that the top 3 challenges faced by marketers attempting to implement lead nurturing strategies are creating relevant content (59%), targeting by decision stage (49%), and targeting by prospect persona (39%). These challenges highlight the importance of personalisation and segmentation in a successful lead nurturing strategy[9].

Ultimately, a whopping 96% of B2B marketers say segmentation is the most valuable strategy for increasing conversion rates[14].

Equally, marketing automation can lead to a 200-300% increase in conversions, by nurturing raw leads into qualified leads[13]. 74% of top performing companies currently use automation for lead nurturing[13], while 57% of marketers believe lead nurturing is the most valuable feature of marketing automation[16].

Perhaps most importantly though, 80% of marketers who use automation software generate more leads and 77% of marketers who use automation software convert more of those leads[16].

There you have it, prepare to lead the way on lead nurturing.

Successful Lead Nurturing Strategies
So, you understand the what and the why of lead nurturing, now, it's time for the fun part: how?

According to 99Firms, content marketing and email marketing are the two most effective and commonly used lead nurturing strategies, with 47% and 45% of marketers employing these tactics[14]. Email marketing and content marketing are followed by social media marketing, SEO, event or demo registrations, and paid search or display ads. Of course, many of these tactics are often used in conjunction.

A study by Invespcro delves further into this topic, finding that the top 5 objectives of lead nurturing programs are increasing conversion rates (84%), increasing the number of opportunities entering the pipeline (82%), generating more warm, sales ready leads (74%), improving segmentation of prospects (53%), and boosting the response to a campaign (42%)[9].

To achieve these goals, Invespcro found that the most successful content types for lead nurturing are white papers (83%), ebooks (71%), on demand webinars (63%), thought leadership (41%), interactive content (32%), video (22%), and infographics (22%)[9].

Finally, they also discovered that the most successful lead nurturing channels are email (78%), website (48%), social media (39%), blog (30%), events (29%), search (24%), and mobile (13%)[9].
Lead Nurturing Examples
Put simply, for most businesses, it isn't business as usual at the moment. Whether you're a bookstore, a coffee shop, a travel agency, a marketing firm, or a clothing brand, the current unprecedented circumstances necessitate doing things a little differently.
Rand Fishkin makes this point in an article titled 'Read the Room' where his key piece of advice for marketers during COVID-19 is (you guessed it): read the room. How? Lead nurturing.
Essentially, adapting your marketing strategies to suit the current climate is a key aspect of lead nurturing. Fishkin elaborates, saying, "we don't need marketing, content, advertising, or messaging of any kind that's ignorant of or unsympathetic to this filter. When that stuff exists, it's (rightfully) getting ignored, or worse, reflecting badly on its creators"[17].
In other words, a marketing strategy that might have seemed perfectly viable three months ago could now send the wrong message, and come off as unsympathetic to the current climate.
This is where pivoting from a hard sales strategy to a more nurturing tone can come in handy. For example, a travel company cannot advertise products like holidays or airfares as they usually would, given travel is on hold and most people are stuck at home.
However, to maintain customer relationships and brand awareness, they could switch to a more nurturing tone, sensitive to the current climate. Rather than sending a newsletter about holiday offers, they may instead send a message showing destinations that users can aspire to visit once restrictions are lifted. This allows users the escapism of planning their dream holiday while stuck indoors, and keeps the business front-of-mind for when travel restrictions are over.
Rand Fishkin provides several other examples of brands successfully pivoting to nurturing content, including Burger King France, who put together a campaign showing people how to make their own Whoppers at home. Other examples include Kettle & Fire's email newsletter, which is actively promoting other brands and demonstrating "real empathy and selflessness in a time when it couldn't be more needed or appreciated", as well as Humble Bundle for their Conquer Covid-19 games bundle, which "benefits organisations like Direct Relief and Partners in Health, and leverages an industry that's overrun with demand (video games) to help those less fortunate and serve those who need affordable game options right now"[17].
Even dating apps have been getting in on the fun. Obviously, in-person dating isn't a possibility right now, so Hinge have pivoted to a more nurturing tone. A Medium article notes that the app has begun posting "a series of fun, humorous social photos and videos giving us tips for how to date remotely, and declaring that love in the time of Coronavirus is absolutely possible." According to Medium, the primary appeal of this strategy is "using this visual content to speak to their audience and cut through the noise with a bit of humor, which many are looking for right now"[18].
Ultimately, Fishkin identifies the key attribute that binds these nurturing strategies together as "tapping into this rare moment like a person, a human being, not just a business"[18].
Simple, really. Go the extra mile to communicate with your audience on a real, empathetic, human level, and it will pay off with long-term, nurtured, mutually-beneficial relationships. Why not lead the way?



References
[1]https://blog.hubspot.com/marketing/7-effective-lead-nurturing-tactics
[2]https://www.singlegrain.com/lead-generation/how-to-write-lead-nurturing-content-7-proven-tactics/
[3]https://www.impactbnd.com/blog/what-is-lead-nurturing
[4]https://99firms.com/blog/retargeting-statistics/
[5]https://marketinginsidergroup.com/content-marketing/6-basic-nurture-campaigns-use/
[6]https://www.campaigncreators.com/blog/how-to-create-lead-nurturing-content-for-every-stage-of-the-buyer-journey
[7]https://www.onlinemarketinginstitute.org/blog/2013/10/amazing-lead-nurturing-statistics/
[8]https://www.business2community.com/inbound-marketing/10-eye-opening-statistics-on-lead-nurturing-in-2019-02203965
[9]https://www.invespcro.com/blog/lead-nurturing/
[10]https://www.socialmediatoday.com/news/survey-reveals-how-consumers-really-judge-brand-authenticity-and-influence/549038/
[11]https://www.business2community.com/inbound-marketing/10-eye-opening-statistics-on-lead-nurturing-in-2019-02203965
[12]https://marketinginsidergroup.com/content-marketing/6-basic-nurture-campaigns-use/
[13]https://99firms.com/blog/lead-nurturing-statistics/#gref
[14]https://blog.hubspot.com/blog/tabid/6307/bid/30901/30-thought-provoking-lead-nurturing-stats-you-can-t-ignore.aspx
[15]https://www.protocol80.com/blog/20-lead-nurturing-statistics
[16]https://www.ventureharbour.com/20-insightful-lead-nurturing-statistics-charts/
[17]https://sparktoro.com/blog/read-the-room/
[18]https://medium.com/better-marketing/how-6-brands-have-shifted-their-marketing-strategies-in-a-covid-focused-world-54d4fbd77885
Image by: mohamed Hassan from Pixabay