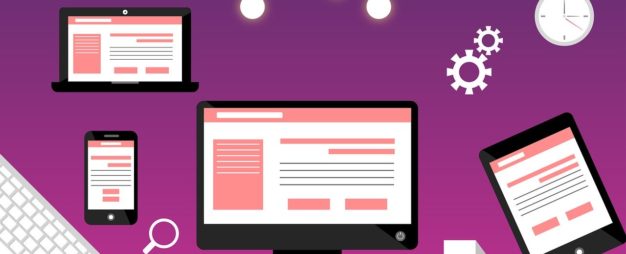 A Marketer's Guide To Multi-channel Messaging: Definitions, Benefits, and 5 Best Practices
Marketing has come a long way from the days of single channel messaging. These days, there are so many messaging channels available, that marketers have the luxury of choosing the appropriate message, for the appropriate customer segment, sent via the appropriate channel, often with the help of automation tools.
In other words? Single channel is dead.
There's a good reason for this: most of the traffic that enters your sales funnel won't convert. To be precise, 79% of marketing leads never convert into sales. As such, it makes sense to broaden your funnel. By limiting messaging to one or two channels, marketers also limit their acquisition opportunities. Multi-channel messaging allows savvy marketers to capture anonymous visitors both on and off site, retarget them with relevant messages, and convert them into customers, all while reducing paid media spend.

Ultimately, this can lead to increased acquisition, engagement, and conversions.
So, how do you get started with a multi-channel messaging strategy? XCOM's essential guide provides definitions, key benefits, and 5 best practices of multi-channel messaging.

First things first:

What is Multi-channel Messaging?
At its most basic level, multi-channel messaging is exactly what it sounds like: sending messages to your user base via more than one channel. Common channels include email, web push, interstitials, social media, SMS, SEM, and more.

Of course, it's important to note that multi-channel marketing means coordinating messages across owned channels. Messages should combine to form a cohesive multi-channel strategy, not compete with one another. It is imperative to maintain brand and messaging consistency across channels, and adjust messages to suit the unique features of each channel. This messaging consistency will provide clarity to users at all stages of the sales funnel, from onboarding to conversion.
The Future of Customer Engagement and Experience corroborates this, providing an overarching definition of multi-channel marketing. They state, "at its most fundamental level, multi-channel marketing integrates traditional and digital marketing channels that customers use to engage with your company…multi-channel marketing incorporates a unified strategy across channels to reach the best target audience. The goal, of course, is to drive engagements that increase business, increase revenue, and increase loyal customers"[1].
This definition highlights a few key aspects of multi-channel messaging. Firstly, by diversifying your messaging channels, you are also reaching a wider potential audience. Secondly, multi-channel messaging gives customers more flexibility when interacting with your content – they can access it on their preferred channel, and engage on their own terms.
This is one of the key benefits of multi-channel messaging. By marketing across diverse channels, users have more flexibility. Multi-channel messaging allows users to interact with your content on their preferred channel – whenever they want, wherever they want, and however they want. Obviously, users will engage differently across different channels, so making your content easy to access and interact with across multiple channels is critical.
Finally, Business2Community believes that multi-channel marketing "hinges upon consumer choice. Businesses that prioritise the customer experience by making it easy for consumers to purchase from them on their preferred channels or across multiple channels win…a multi-channel approach means 'understanding how to eliminate effort from the customer experience.' This necessitates a seamless set of touch points to move users down the funnel."[2].
Combining these definitions, it becomes clear that multi-channel messaging can be beneficial for both marketers and users. For marketers, a multi-channel approach allows you to diversify your messaging strategy and reach a wider potential audience, ultimately leading to more revenue, acquisition, and conversions (fingers crossed). For users, multi-channel messaging allows more flexibility and choice, giving the option to engage with businesses on their preferred channels for a seamless user experience.
Basically, multi-channel messaging is an embodiment of the phrase 'the right message, to the right audience, at the right time'.

Key Benefits of Multi-channel Messaging
We've covered the what, now, it's time for the why. Why is multi-channel messaging important?

At first glance, it might seem like a silly question. It just makes sense that more marketing channels would equal better results. Of course, it's not always that easy. We all know that too much of a good thing can sometimes be a problem. Additionally, whether through financial constraints, lack of technology, lack of time, or lack of expertise, not every brand can successfully market on every channel. Especially today, with technology advancing rapidly, and the number of available marketing channels seemingly ever-expanding.

Still, the question remains, why multi-channel messaging?

Research shows that 95% of marketers recognise the importance of multi-channel messaging. However, only 73% say they have a multi-channel strategy currently in place[3]. Still, multi-channel marketing is growing quickly. These days, 52% of marketers say they use at least 3-4 marketing channels, compared to 44% who said they used 3-4 marketing channels in 2015.

However, more importantly, 72% of customers say they would rather connect with a brand or business through multi-channel marketing, while 90% expect consistent interactions across channels[4]. You know what they say: the customer is always right. That seems like a pretty compelling reason to adopt a multi-channel strategy.

So, marketers believe multi-channel is important, and are adopting it quickly, while users want to interact with businesses via multiple channels. But does multi-channel messaging actually drive results? In short, yes.

Businesses who utilise multi-channel strategies report 23x higher customer satisfaction rates, coupled with 89% customer retention rates, and 3x higher effectiveness rates[5]. Research shows that multi-channel strategies can also increase conversion rates by up to 24%[3].

Further, users on the receiving end of a multi-channel messaging strategy spend 10% more on average than regular users and have a 30% higher lifetime value than users who only leverage a signal messaging channel[5].
Finally, a study by Shopify found that multi-channel messaging increases revenue by 38%, 120%, and 190% with each additional channel[6]. As such, it's no surprise that 97% of surveyed marketing professionals say their revenue increased as a result of implementing a multi-channel messaging strategy[3].

5 Multi-channel Best Practices
It's one thing to know that multi-channel messaging is important, but how do you actually implement a successful multi-channel strategy?
These 5 best practices will help you get started:
#1. Consider urgency and relevance when selecting which channel to use for a specific message. For example, web push notifications are generally shorter, punchier, and more immediate than emails. On average, 30-40% of users will see a web push notification instantly, while the average time for a user to view an email is 6.4 hours[7].
This means web push is usually better for hyper-relevant, time-sensitive content, such as reminders, or limited time offers and promotions. On the other hand, emails are generally more permanent than web push messages, making them better for important long term information, like appointment bookings, white paper downloads, or company updates.
#2. Multi-channel messaging means marketers can reach a wider audience. It may seem obvious, but you will reach a larger, more diverse audience by using several messaging channels, rather than just one or two. For example, web push has significantly less friction for opt-in than email, as users aren't asked to provide personal information when opting-in.
In fact, research shows that the average opt-in rate for web push is 5-15%, while the average subscription rate for an email newsletter is approximately 2%. Implementing multi-channel strategies allows you to reach both email subscribers and web push subscribers. By using soft-opt in interstitials as well, you can also reach 'anonymous' users who visit your website but haven't opted in to either web push or email yet.
#3. For true multi-channel tie in, use the power of interstitials to prompt users to opt-in to web push and email channels. Utilising the personalisation and targeting power of interstitials to power opt-in and subscription calls to action will increase opt-in acquisitions.
To maximise web push opt-ins, place the soft opt-in and primary CTA where the native browser 'Allow' button would be. The user's eyes will already be focused there, so less movement = less chance of drop off. For mobile, place it on the bottom. For desktop, place it on the left. Always clearly explain the next steps for users to follow, i.e. "Click 'Continue', then 'Allow'."
#4. Using rich images and media is valuable across all channels to increase engagement. While most people know the power of images in emails – 65% of users say they prefer emails with mainly images, rather than emails with mainly text – images are equally important in other channels. In some use cases, adding dynamic images to web push notifications led to 200-300% increases in conversions.
Interstitials are also significantly more compelling when images are included. For optimal results, use key promotional images or themes across multiple channels, to maintain campaign messaging consistency.
#5. Don't forget time zones! It's a surprisingly common mistake, but sending at the right time can have a huge impact on engagement. Obviously, users are less likely to engage with a message sent at 3am than one sent at 3pm. Statistics show that sending a web push message at the right time can lead to a 7x increase in retention.
Multiple email studies have also investigated this topic, with the general consensus being that the 'middle of the day middle of the week' theory (i.e. Tuesday-Thursday between 9am-3pm) is the safest for maximum engagement. A deep understanding of your audience will allow you to tailor send times to maximise engagement.
Looking for more multi-channel tips? Contact XCOM below.



References
[1]https://www.the-future-of-commerce.com/2019/06/12/multichannel-marketing-definition/
[2] http://www.business2community.com/marketing/multichannel-marketing-strategy-01874279
[3]https://www.business2community.com/infographics/8-benefits-multi-channel-digital-marketing-infographic-01551178
[4]https://digitalmarketingphilippines.com/multi-channel-marketing-is-it-really-worth-it-infographic/
[5]https://ecommercegermany.com/blog/29-multichannel-marketing-statistics-to-know-in-2020
[6]https://www.shopify.com/enterprise/multi-channel-marketing
[7]https://thenextweb.com/future-of-communications/2015/02/09/sms-vs-push-vs-email/
[8]https://www.smartinsights.com/email-marketing/email-targeting/how-to-segment-your-prospects-with-email-marketing-automation/