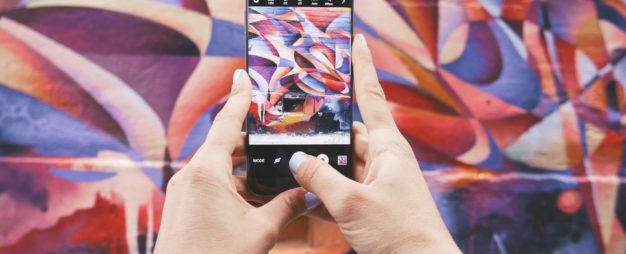 3 Easy Ways To Improve Your Emails with User-Generated Content 
User-generated content (UGC) is one of the fastest-growing trends in digital marketing. And for good reason. After all, your users are also some of your best brand advocates. In a marketing landscape where authenticity is highly valued, capitalising on UGC is becoming essential.
To demonstrate the growing influence of UGC, 79% of consumers say UGC "highly impacts" their purchasing decisions[1], while 92% of consumers say they trust "organic, user-generated content more than they trust traditional advertising"[2]. Incredibly, one quarter of search results for the world's 20 largest brands link to user-generated content[3].

Of course, UGC can benefit brands and consumers equally. Websites that feature UGC enjoy a 20% increase in return visitors, while visitors also spend 90% more time on site. When included in an online purchasing path, UGC can also increase conversions by 10%[1].

In an email marketing context, featuring UGC in email newsletters improves click-through-rates by 8% and sales by 29% on average[1].

When it comes to engaging Millennials, UGC-driven campaigns are 20% more influential than all other forms of media. This should come as little surprise, given 30% of the media Millenials consume is UGC[4].

Put simply, UGC is becoming one of the most effective digital marketing strategies. As such, including UGC in your email marketing is an excellent way to engage customers and take your content to the next level. Here are 3 ways to improve your emails with user-generated content!

#1 Show Off Your Reviews
Reviews are one of the easiest ways to integrate UGC into your email marketing campaigns. After all, if you have heaps of awesome customer reviews, why wouldn't you want to show them off?

The numbers don't lie: people trust customer reviews 12 times more than they trust direct marketing from an organisation[3]. 84% of consumers say they trust reviews as much as they trust personal recommendations from a friend or family member[5].

Additionally, 70% of customers consult reviews before making a purchase, with 66% saying they trust the opinions other customers post online[6][3]. The best part? You don't need thousands of reviews to benefit from this trend. Rather, 40% of consumers form a judgement after reading just 1-3 reviews[3].

It is also worth noting that bad reviews aren't necessarily a deal-breaker. If handled appropriately, the odd negative review may actually increase customers' trust in your brand. While this sounds counter-intuitive, 95% of consumers say they suspect businesses engage in "deceitful practices", such as posting fake reviews or censoring negative reviews[5]. Therefore, the occasional negative review can demonstrate you are genuine, authentic, and willing to engage with customer feedback.

Further, when choosing which brands to support, 90% of customers say they value authenticity, while 61% of marketers agree that authenticity is the factor that makes content marketing most effective. This is one of the main reasons user-generated reviews are so impactful. Similarly, 67% of consumers say it's important that brands provide them with a personalised experience[1].

User-generated reviews satisfy both of these desires. Positive reviews reassure potential customers that your brand and product are trustworthy, while reviews can also be strategically featured to provide customers with personalised experiences. For example, you can show customers reviews of products they have recently viewed.

The message is clear: no matter how well-crafted your email marketing materials are, they are unlikely to influence customers as much as user-generated reviews. Whether you have thousands of five-star reviews or just a handful of positive reviews from loyal customers, it's definitely worth including user reviews in your emails.

The reviews are in: user reviews are a winner!

#2 Run A Hashtag Campaign
Hashtag campaigns are another effective way to incorporate UGC into your emails. Creating a hashtag for your business allows you to build a relationship with your followers, while also easily collecting and displaying their UGC.

There are numerous examples of successful hashtag campaigns. For instance, well-known fashion designer Marc Jobs ran a competition to find a model for their next ad campaign. Entrants were asked to post a picture of themselves along with the hashtag #CastMeMarc. Within 24 hours, the contest had received 15,000 entries on Twitter and Instagram[2].

Other successful hashtag campaigns include Coca-Cola's #ShareACoke, Calvin Klein's #MyCalvins campaign, which encouraged users to share pictures in their Calvin Klein clothing, and even outside-the-box ideas like toilet paper brand Charmin's #TweetFromTheSeat campaign (yes, it's exactly what it sounds like).

Whatever your industry, hashtags campaigns are a genuine win-win: users get to show off how much they love your product, and you receive a wealth of authentic, easily shareable UGC.

#3 Video Content
When it comes to UGC, videos are the gold-standard. According to research by Octoly, user-created YouTube videos about a brand or product receive 10 times more views than official brand videos[2]. When consumers watch both user-generated videos and official brand videos, engagement increases by 28% on average[1].

Most importantly, 56% of people say user-generated photos and videos are the content they "most want to see" from a brand[1]. With that in mind, why wouldn't you give users what they want?

There are a few different strategies you can use to encourage your customers to create and share user-generated videos. GoPro are an example of a major brand that have successfully harnessed user-generated videos. GoPro encourages users to upload their best GoPro-shot videos to Instagram and YouTube using the #GoPro hashtag. The result? Entrants can win cash prizes, while GoPro have been listed as one of the top 10 brands on YouTube, with over 6 million subscribers.

Another example of successful user-generated video content is Destination Canada's Found In Canada campaign. Within 2 weeks, Destination Canada received more than 25,000 user-generated photos and videos. They subsequently turned these into a series of short, promotional videos, all of which went viral, gaining over 3 million views in 1 week.

Airbnb also harnessed the power of UGC with their 'AirbnbShorts' competition, where users were encouraged to upload "15-second videos that would inspire people to visit their city"[7].

As mentioned, the majority of users want brands to share user-generated videos, while user-generated videos + official brand content = increased engagement, so featuring user-generated videos in your emails is an excellent way to make your content stand out!
References
[1]https://stackla.com/resources/blog/42-statistics-about-user-generated-content-you-need-to-know/
[2]https://www.smartinsights.com/content-management/content-marketing-strategy/5-ways-use-user-generated-content-in-marketing/
[3]https://crowdriff.com/resources/blog/21-user-generated-content-stats-you-need-to-know
[4]https://www.socialtoaster.com/user-generated-content-21-stats-ugc/
[5]https://www.annexcloud.com/blog/20-user-generated-content-marketing-statistics/
[6]https://consumerist.com/2015/06/03/nearly-70-of-consumers-rely-on-online-reviews-before-making-a-purchase/
[7]https://postfunnel.com/4-contest-ideas-guaranteed-boost-customer-engagement/