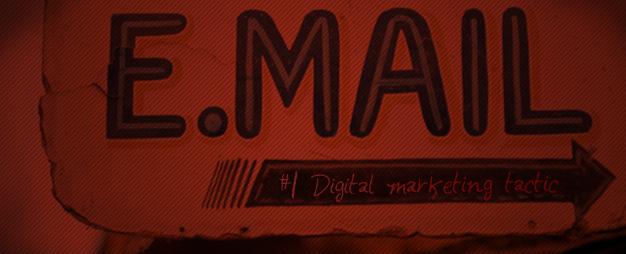 In a recent blog post from Forrester Research, survey participants rated Email Marketing as the number one digital marketing tactic for delivering business value and satisfaction.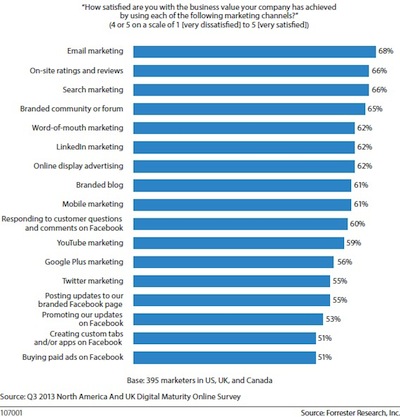 At XCOM we have been involved in delivering Email Marketing services and technology since the inception of our business.  We have seen it grow considerably in both usage and complexity.
In order to connect to customers and cut through cluttered inboxes on desktop and mobile phones in 2013, smart marketers are using as much knowledge, information and data around their users as possible (from profile to behaviour to user events), in order to provide tailored, personalised and relevant content that delivers on the intended action and behaviour.
Whilst the Forrester post is actually discussing why Twitter marketers are still looking for greater value, we thought it would be a great time to digest a top 10 list of interesting statistics that help to prove why Email Marketing is unbeatable in the digital marketing arsenal of tactics.
Top 10 Email Statistics
1. Email is the number one most popular activity on a smartphone, 78% check email on their mobile phone. IDC and Facebook – "Always Connected" (2013)
2. 44% of email recipients made at least one purchase last year based on a promotional email. (Convinceandconvert.com)
3. 7 in 10 people say they made use of a coupon or discount from a marketing email in the prior week. (2012 Blue Kangaroo Study)
4. 39% of marketers have no strategy for mobile email. (eConsultancy  2012 Email Marketing industry Census)
5. 25% of people complain they dislike all the marketing clutter they get, yet 40% claimed to enjoy getting lots of marketing emails from favorite brands and deal services each week. (Source: 2012 Blue Kangaroo Survey on Marketing Emails)
6. Mobile purchasing decisions are most influenced by Emails from companies (71%)   (Adobe "2013 Digital Publishing Report: Retail Apps & Buying Habits")
7. 78% Of US Email Users Will Also Access Their Emails Via Mobile By 2017 – Forrester Research "Email Marketing Forecast 2012 – 2017″ (2012)
48% open emails on mobile devices now – Litmus
8.  38% say an interesting subject line is the most important reason for opening email on your mobile phone (STEEL – "Are your emails ready for mobile devices?" (2012)
9. Users who have recently read email on their mobile will do so again about 45% of the time – Litmus "Saving Email for Later: Opens Across Devices & Environments" (2012)
10. For every $1 spent, $44.25 is the average return on email marketing investment. (Experian)
If your email program is in need of strategy, template design or mobile optimisation or development work or if you need a robust leading edge technology that can connect directly to your core systems and deliver high volumes of email to the inbox then get in touch with us.
Sources 
http://blogs.salesforce.com/company/2013/07/email-marketing-stats.html
http://blogs.forrester.com/nate_elliott/13-11-05-twitter_marketers_are_still_looking_for_answers
http://www.emailmonday.com/mobile-email-usage-statistics
http://blog.hubspot.com/blog/tabid/6307/bid/33901/The-Ultimate-List-of-2012-Email-Marketing-Stats.aspx