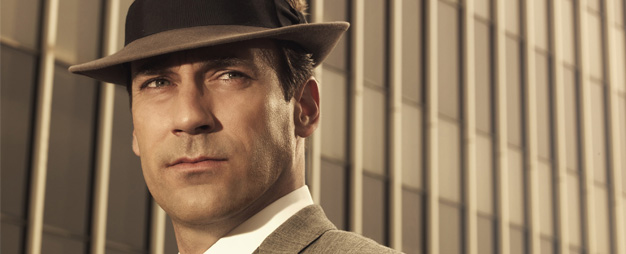 An XCOM Account Manager is a rare thing – an exclusive breed of the highest quality! If I tell someone this is my job, they will most likely swoon over or envy me. Well at least that's what I tell myself to help me sleep at night. We roll like the cast of Mad Men, marketing execs swilling scotch and embellishing the truth…at least we wished we did. Truth is we are a modest and friendly bunch, and we drink beer. Not scotch.
A day usually starts off in typical office fashion with a caffeine hit and some casual banter between the friends we work alongside. We have a daily WIP meeting/team huddle (cuddles optional) first up, with the whole team to sort out the days priorities and action items. The morning is a busy period, answering phone calls from our clients, responding to emails, data requests, campaign approvals, and project proposals are all part of the daily grind. Don't be fooled, most of our time is spent staring at our Macs or briefing colleagues in on our projects. While we work hard, it's a relaxed atmosphere, music playing in the background (usually courtesy of DJ Sut) and more often than not, a bit of joking around between the vibrant teams. While we all work in our little pods, there's a lot of camaraderie between the teams, especially when there's food involved and trust me, there's a lot!
While we deal with digital – most of our client relations take place over the phone and email, however sometimes there are client lunches or other meetings out of the office – perks of the job if you will. It is an occupational hazard that there is a boutique beer bar directly across the road. We're an autonomous lot and need to take the responsibility to deal with our clients without our hands being held, to provide quotes and drive through work to keep the development and production teams busy.
We work hard, and play harder – especially at ping pong, where a table sits front and centre in the agency, much like a battle cauldron. It's a challenging and exciting environment, with none of the useless distractions and restrictions to be found in large corporate environments. Personally one of the things that makes us tick is the fact that we have a great mix of people from different cultural backgrounds. Throw in pop up ice cream stands, bowling, BBQs and paintball and we have a workplace that at times really doesn't feel like one.
We're always on the lookout for new talent to add to the pool we already have, so if you think that XCOM sounds like your kind of place, check out our Careers page for any openings.
Now back to swilling my scotch…..I mean beer.