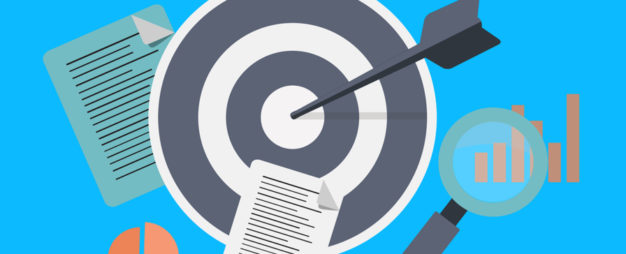 6 Retargeting Facts Every Marketer Should Know
The average person is exposed to between 4,000-10,000 ads per day[1]. Without a reliable ad blocker, that number might be even higher. Think about it: how many of those ads do you really notice, let alone engage with?
Of those that you do engage with, how often do you follow-through and actually buy the product? And, the million dollar question, how often do you buy the product after seeing the ad just once?

If you're anything like most people, the answer is 'almost never'. Apart from the odd impulse purchase, it takes multiple viewings to convince most of us to buy a product.

For a massive 98% of e-commerce website visitors, the first time isn't the charm. Rather, only 2% of users are likely to buy from an e-commerce outlet the first time they visit their site or view their ads[2].

For most, it takes time to ruminate on a purchasing decision and weave your way through the sales funnel. In theory, this means that businesses are missing out on 98% of potential sales.

As such, it's no surprise that 68% of marketers[3] and 49% of all brands now have a dedicated ad retargeting budget[3], while a further 50% of marketers say their retargeting budget will increase in the next 6 months[4]. After all, capturing these 'customers that got away' seems like an obvious priority for any business.

With this in mind, it's worth examining the benefits of retargeting, to understand exactly how you can make an awesome second impression with those 98% of lost users. Here are 6 retargeting facts that every marketer should know.

#1. Spend Wisely, Get An Edge on the Competition
Investment in retargeting has increased rapidly over the years. According to Chango, only 20% of marketers had a dedicated retargeting budget in 2013[3], while 46% felt it was the 'most underutilised marketing technology'[4].

Today, the number of marketers with a dedicated remarketing budget has risen sharply to 68%[3]. Retargeting can also take up a significant portion of an overall ad budget, with 71% of marketers reporting that retargeting takes up 10-50% of their total ad budget[5]. Given these numbers, the question becomes: how can you spend this budget to get an edge on your competitors?

Unsurprisingly, Facebook and Google are by far the most popular retargeting platforms. According to Built With, 18.41% of the top 1 million websites use Facebook Custom Audiences for retargeting, while 13.67% use Google Remarketing. Narrowing this to the top 10,000 sites, 51.14% use Facebook and 37.94% use Google[2].

There's a good reason these platforms are so widely used – Google has the potential to reach 90% of internet users worldwide, serving more than 1 trillion impressions to 1 billion users each month[6]. Facebook also services 1.4 billion users[6]. Between these two, the potential reach is massive.

However, there are also underutilised retargeting platforms where it's possible to gain an edge on competitors. Built With's analysis found that after Facebook and Google, the drop-off is huge to the next most popular retargeting platforms: Criteo (3.7%), Bing Universal Event Tracking (3.42%), Twitter Ads (2.14%), and AdRoll (1.64%). Additionally, other analyses have found that LinkedIn retargeting can increase click-through rates by 30%[2].
By retargeting on these less popular platforms, it may be possible to reach audiences that your competitors are overlooking.
Further, there are other areas where savvy marketers can get an edge on their retargeting competition. According to IAB, a number of industries such as travel (5%), finance (9%), and education/government (8%) have relatively low retargeting uptake[3]. Adopting a retargeting strategy in these industries could provide a crucial edge over competitors.

#2. Build Brand Awareness
According to Invespcro, 75% of users now notice retargeted ads[4], while eMarketer places this figure at 60%[7]. Whatever the case, retargeted ads are an excellent way to build brand awareness.

Studies vary on exactly how important brand awareness is as a retargeting goal, but they all agree on one thing: it is important. According to Invespcro, building brand awareness (42%) is the second most common retargeting goal for businesses, behind acquiring new customers (56%)[4].

Similarly, a survey of 1,000 marketing professionals found that 70% of marketers utilise retargeting primarily to increase brand awareness[5]. Social engagement (62%) and driving sales (58%) were also important factors[5].

A study by CMO found that increasing brand revenue and acquiring new customers (33% each) were the two primary goals of retargeting, ahead of increasing engagement (16%), and building brand awareness (12%)[2].

In any case, it's safe to say that retargeting is an effective strategy to build brand awareness. A comScore study which analysed 103 campaigns from 39 different advertisers and 7 different industries found that, compared to other strategies, retargeting led to the highest increase in business name searches (1,064%)[3]. This was more than double the next most effective strategy – audience targeting – which led to a 514% increase in business name searches[3].

#3. Click-through & Conversion Kings
Brand awareness is nice, but ultimately, it's all about conversions. That's why one of the most quoted retargeting statistics is also one of the best: the average click-through rate for retargeted ads is 0.7%, while the average click-through rate for display ads is just 0.07%[2]. That's a 1,000% increase.

That's not all, as studies show that retargeted customers are 43% more likely to convert, while there's a 70% chance retargeted customers will purchase your product over a competitors' product[3].

Other studies have found similar increases in conversion rates. According to DataXu, retargeting conversion rates vary by industry, with e-commerce businesses enjoying a 128% increase in conversions on average thanks to retargeting, while businesses associated with financial services enjoy a 147% increase in conversions on average[2].

Retargeting 'abandoned cart' shoppers yields similarly positive results, increasing conversion rates from 8% to 26% on average[2]. Likewise, onsite retargeting can increase conversions by 2-4%[2].

Conversion rates actually increase with more ad impressions, bucking the usual trend of 'ad fatigue'. Typically, conversion rates are expected to decrease over time. However, according to WordStream, "…conversion rates actually increase the more users see an ad within remarketing campaigns. It's true that click-through rates decline over time, but those people who do click on your ad, after having seen it a few times already, become twice as likely to convert"[6].

#4. Delight Audiences
The so-called 'creep factor' is a major concern for many marketers when it comes to retargeting. We've all been there. One minute, you're browsing for a new pair of shoes online. Ten minutes later, you can't look anywhere without seeing an ad for shoes. It can feel like you're being followed. However, when it comes to retargeting, this fear is often overstated. 
According to CMO, 25% of customers enjoy seeing retargeted ads, as it reminds them of products they were viewing previously, while a further 60% say they are neutral to retargeted ads[3]. 
A similar survey by Invespcro finds that 16.91% of customers are either 'somewhat or very unconcerned' with retargeted ads, while 29.41% are 'neither concerned nor unconcerned', and 53.6% are either 'somewhat or very concerned'[4]. This leaves nearly half of your potential audience who are either actively receptive to retargeted ads or as-yet undecided[4].
Another study found that only 11% of respondents report negative feelings about retargeted ads, while 30% have "very positive" feelings about retargeted ads[3].
Thankfully for marketers, attitudes towards retargeted ads appear to be changing over time as more and more users get used to seeing them. 47% of people now say that "they're comfortable being tracked by online retailers in order to get better deals on things they want to buy", according to a study by Pew Research Center[3].
While these studies produced slightly different results, they are indicative of an overall trend: most customers are broadly receptive to retargeted ads, as long as they offer value.

#5. Encourage Repeat Customers
Retargeting is often a two way street. By reaching out to potential customers more than once, they're more likely to – you guessed it – become a repeat customer. It's often said that retaining customers is cheaper than acquiring new customers, and this wisdom continues to hold true in 2020.

By some estimates, it is 5x cheaper to retain existing customers than acquire new customers, while increasing customer retention by just 5% can lead to a 25-95% increase in profits[8]. Moreover, the success rate of selling to an existing customer is 60-70%, whereas the success rate of selling to a new customer is just 5-20%[8].

In other words, it's wise to invest in repeat customers. As such, it should be encouraging to know that retargeted customers are three times more likely to click on your ad than new customers, while more than one quarter (26%) of retargeted customers will return to a retailers' website[4].

As mentioned, retargeting existing customers can also lead to an increase in revenue. According to KlientBoost, the average revenue-per-visit for repeat customers is 497% higher than the average revenue-per-visit for new customers[2].

#6. Retargeting Really Works
We'll keep this last one short and sweet. Here at XCOM, we still think email is the gold standard of digital marketing. However, even we can't argue with the stats.

According to AdRoll's survey of 1,000 marketers, retargeting performs extremely well compared to other forms of digital marketing. 92% of surveyed marketers said that retargeting performs the same as or better than search, while 91% agreed retargeting performs the same as or better than email, and 92% said retargeting performs the same as or better than other display ads[5].

Those numbers don't lie. And looking at the results when it comes to conversions, brand building, repeat customers and more, it's hard to argue.

Retargeting is here to stay. Are you hitting the target?



References
[1]https://www.forbes.com/sites/forbesagencycouncil/2017/08/25/finding-brand-success-in-the-digital-world/
[2]https://99firms.com/blog/retargeting-statistics/#gref
[3]https://blog.spiralytics.com/retargeting-statistics
[4]https://www.invespcro.com/blog/ad-retargeting-2/
[5]https://www.iab.com/wp-content/uploads/2015/07/US_AdRoll_State_of_the_Industry.pdf
[6]https://www.wordstream.com/blog/ws/2015/10/01/remarketing-facts
[7]https://www.emarketer.com/Article/Online-Buyers-Notice-Retargeted-Ads/
[8]https://www.outboundengine.com/blog/customer-retention-marketing-vs-customer-acquisition-marketing/
Image by: Megan Rexazin from Pixabay