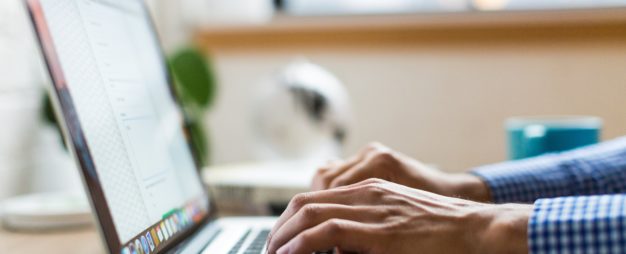 Is Content Still King?
Content is king. To most people, this isn't a new insight. Rather, it's the sort of buzz phrase you hear slightly too often, and gradually tune out over time. However, the phrase remains as relevant today as when it was coined by Bill Gates in 1996.

In fact, content may be more important than ever in 2019. In a metadata analysis of email marketing predictions for 2019, 'Content' was the top performing category, beating other options like 'Segmentation', 'Automation', and 'Security'[1]. Similarly, in a poll of the top email design trends of 2019, three of the top four categories included the word 'content', with 'focusing on personalisation and dynamic content' finishing on top with 40.7%[1].
This is backed up by the sheer volume of content currently being produced. In a recent survey, B2B marketers noted a year-on-year increase of 61% for written digital content, 64% for audio/visual content, and 56% for images[2]. All of this leads to 56% of businesses saying they wanted to increase their content creation budget[3].

Clearly, content remains king in 2019, and this reign shows no signs of ending. Still, while content may be king, it isn't as simple as publishing a piece of content and showing up to claim your crown. More accurately, carefully crafted content (tongue twister alert) is king.

As such, it's worth considering exactly what 'content is king' means for email marketing in 2019. With this in mind, we look at three central features of content in 2019 – authenticity, interactivity, and personalisation – to help you ensure your content is truly worthy of the throne.

Authenticity
Authenticity has always been important. Who would want to engage with inauthentic content, after all? But the value of authenticity seems to be increasing. According to Stackla[4], 90% of consumers say authenticity is important when deciding which brands they like and support, while 61% of marketers say authenticity is the factor that makes content marketing most effective.

However, despite being so sought-after, truly authentic content is rare. 57% of users say that less than half of brands create content that resonates as authentic[5]. In other words, you may think your content is authentic, but users often disagree.

This begs the question: what does authentic content actually look like? Well, a massive 60% of people respond that user generated content is the most authentic form of content, compared to just 20% who say brand generated content is the most authentic form of content[5]. Basically, people tend to trust their peers more than brands.

If leveraging user generated content isn't an option, then don't worry, because there are other ways to build authenticity with your audience. As obvious as it might seem, the most important thing is to, well, be authentic: know your story, as well as your customers' stories, share your brand values and stick to them, and share any 'behind the scenes' info, including formats like interviews with staff members.

In many ways, authenticity can't be taught or bought; content is either authentic or it isn't, and most people are savvy enough to spot the difference. Truly authentic content can be as elusive as it is vital, so remember the most important tip of all: be yourself!

Interactivity
Content is no longer a one way street. Instead, interactivity has become one of the keys to engaging users. Some estimates show that interactive email content increases click to open rates by 73%[6], while others find that interactive content leads to 3x more conversions than static content[7].

Whatever the case, users love interactive content. In a recent survey, consumers demonstrated their desire for email interactivity, with 82% saying they preferred interactive emails over static emails, 65% saying they preferred video over text, and 69% saying they preferred GIFs over static images .

These stats show that interactivity is one of the keys to creating kingly content in 2019, so, what does interactivity mean for your brand? For some, it can be as simple as injecting GIFs and feedback surveys into emails, while others take interactivity a step further.

A recent survey by Email Addiction[1] provided insight into the kind of interactivity consumers want, with 38% saying they want ratings for products featured in the email, 31% saying they want long emails to be automatically summarised, 15% saying they want their inbox to automatically decide what is interesting and delete all other emails, and 14% saying they want videos that play within the email.

Whatever interactivity means for your brand, it's clear that if content is going to continue to be king, interactivity will play a central role.

Personalisation
Every day, approximately 269 billion emails are sent and received worldwide[9]. Inboxes are inundated, outboxes are overflowing. As such, personalisation is crucial to ensure your emails stand out from the crowd.

There are mountains of statistics that reinforce the importance of content personalisation. 69% of users say they are more likely to purchase from a brand that utilises personalisation techniques[8], while personalised marketing emails generate an average ROI of 122%, and personalised calls to action have a conversion rate of 202% compared to standard calls to action[10].

If you're not yet convinced that personalised content is king, you probably haven't been paying attention. So, the question becomes, what does truly personalised content look like in 2019? A survey by Email Monday provides valuable insight, with 35% of users saying they would like to receive products and offers based on items they had purchased, while 31% said they want emails with offers that changed depending on their location.

As things like first names in email subject lines and personalised recommendations based on previous browsing habits become increasingly common, it's worth considering: how can I personalise my emails so they continue to stand out?
Claim your Crown
As digital specialists, we know that outstanding content is one of the keys to success, so contact XCOM today to find out how we can help your authenticity, interactivity, and personalisation! 


References
[1]https://www.emailmonday.com/email-marketing-automation-trends-predictions/ 
[2]https://www.wordstream.com/blog/ws/2019/06/04/5-content-marketing-statistics 
[3]https://www.siegemedia.com/strategy/content-marketing-statistics#ch1 
[4]https://stackla.com/resources/reports/bridging-the-gap-consumer-marketing-perspectives-on-content-in-the-digital-age/ 
[5]https://stackla.com/resources/blog/why-ugc-is-key-to-authenticity-consumer-influence/ 
[6]https://www.martechadvisor.com/articles/marketing-automation-2/personalization-and-optimization-will-be-the-focus-for-email-marketers-in-2017/ 
[7]https://info.zembula.com/hubfs/The%20state%20of%20interactive%20content%202018-%20Email%20Edition%20(2).pdf?submissionGuid=f52f4813-27d7-44cc-8175-51e9af6bdd68
[8]https://www.campaignmonitor.com/blog/email-marketing/2019/06/why-interactive-email-is-great-for-your-marketing/
[9]https://www.campaignmonitor.com/blog/email-marketing/2019/05/shocking-truth-about-how-many-emails-sent/ 
[10]https://www.campaignmonitor.com/blog/email-marketing/2019/07/15-email-personalization-stats-might-surprise-you/