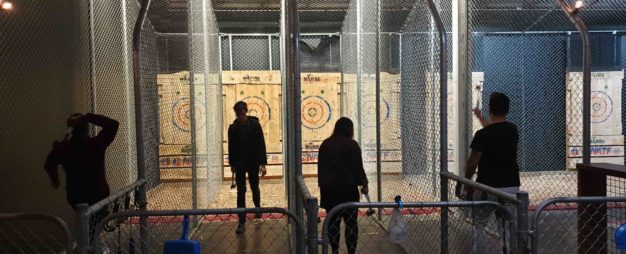 Sadly we've said farewell to the mighty Tee Taneka.
Tee has been an XCOM legend – and what better way to send him off than with a cheeky brewery visit followed by throwing large axes into planks of wood.
Epic- stress-relieving-fun was had by one and all.
Sorry to see you go Tee, and all the very very best from XCOM – you will be missed!