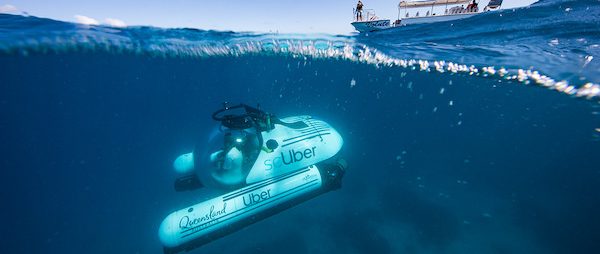 To end XCOM's busy last week, we launched another huge competition! We are extremely proud to have worked with the awesome Tourism and Events Queensland, and Uber, and deliver a microsite and competition. Introducing #scUber – the world's first rideshare submarine on the Great Barrier Reef!
For more info and to enter the competition, head to: https://scuberqueensland.com/win/.
You have the chance to win a trip to experience scUber on the GBR for you and a friend! Riders in QLD will also be able to request a scUber ride in-app for a limited time, with all proceeds going to Citizens of the Great Barrier Reef.
P.S. Watch this space as we keep you up to date with scUber.