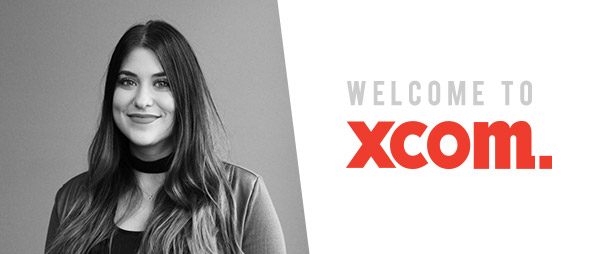 Jess is an experienced digital project manager, and we're really excited to have her join our team!
In Jess's own words:
My passion for creativity and technology has lead me to pursue a career in the creative and digital world, applying my project management skills to all aspects in this industry. In 2013, I completed my Bachelor of Digital Media at Griffith University on the Gold Coast, majoring in Photo Media. This really opened my eyes to the possibilities this industry could provide for my future career, as well as the opportunities to improve my skill set.

After working as a photographer in the retail space for 2 years with Village Roadshow, I was granted the opportunity to work for a digital website agency called MyWork. I was promoted to Digital Project Management, which entailed a great deal of organisation and management within the team and of course, clientele work. After more than 2 years working for MyWork, I was given the pleasure and opportunity to join the team at XCOM, and now here I am!
XCOM sound bites re: Jess
Legit the coolest chick at XCOM

Level 4 Gantt chart powers

Seems sweet when playing Exploding Kittens – but WILL make you cry and steal your shoes

Connoisseur of the finest ales