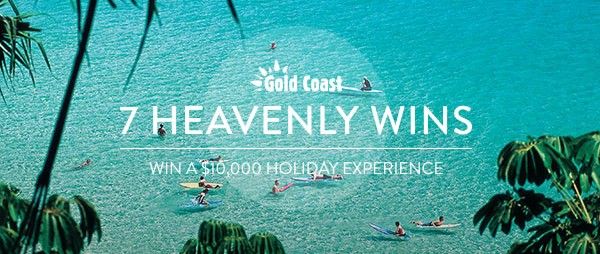 XCOM have just launched a new campaign for Gold Coast Tourism that gives entrants the chance to win 1 of 7 $10,000 holiday experiences on the Gold Coast.
Entrants have the opportunity to choose 1 of 7 Heavenly Wins; relax, seduce, indulge, boast, connect, crave and exhilarate. Each prize is unique and offers entrants the opportunity to see the Gold coast in a different light.
XCOM created a sleek and seamless microsite where entrants have the opportunity to scroll through their choices, enter and then share with their friends for bonus entries. This microsite is creative, simple, seamless and sleek.
Enter here: https://visitgoldcoastcompetition.com The Ultimate Microsite for the Ultimate Experience.