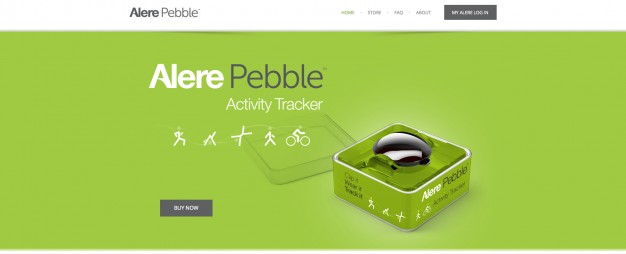 XCOM have helped Alere with a microsite to promote their fantastic Alere Pebble™.
Check out their sexy little responsive site, with blog to follow soon!
The Alere Pebble™ works for everyone, whether you are active or just getting started. Enjoy favourite activities like walking, running, indoor biking and elliptical. You don't have to tell it, it just knows.
To sync your data, simply walk by a wireless SyncPoint. No lines, No waiting. No cables.
Want to see your progress? Log into your personal dashboard to track your goals, monitor your progress and connect with a wider social network.