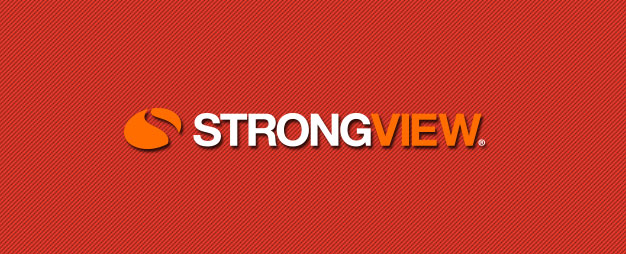 StrongView Expands Operations in Asia Pacific with XCOM Media Partnership. XCOM Media – Digital marketing agency to be exclusive regional distributor of StrongView's email and social media marketing solutions; existing joint customers include some of the regions leading brands.
Redwood City, Calif., March 15, 2010
StrongView, a leading provider of online marketing solutions for email and social media, today announced an exclusive partnership with XCOM Media, a leading digital marketing agency serving the Asia Pacific market. XCOM Media will officially represent StrongView's solutions and provide localized strategic, creative, technical, deliverability and account management services in the region.
By partnering with XCOM Media, StrongView can now provide professional marketers in Asia Pacific with enterprise solutions and services for reaching, engaging and converting their target audiences with highly effective email and social media marketing programs. As a StrongView customer, XCOM already leverages StrongView's solutions to serve some of the region's biggest brands. This new partnership extends the relationship to have XCOM officially represent and deliver StrongView's products and services.
"The demand for StrongView's products and services from companies throughout the APAC region has really spiked over the past year, and that's why partnering with such a highly respected and capable agency like XCOM is so exciting," said Sam Cece, CEO of StrongView. "As marketers look for ways to ratchet up the performance of their email and social media marketing programs, XCOM puts us in the position to meet their needs by combining proven solutions with regional strategic and creative expertise."
As part of the partnership, XCOM Media will be representing StrongView's full suite of email and social media marketing solutions. Equally important, XCOM will be complementing StrongView's products with an extensive array of services, including strategy, design, development, deliverability and full-service account management. XCOM has more than 12 years of regional online marketing experience, enabling them to provide local expertise to an extremely diverse and rapidly expanding marketplace.
"The partnership with StrongView is very exciting and provides clients in the Asia Pacific region with the most powerful and effective solution for email and social media marketing that we've come across, which is why we initially started working with StrongView over a year ago to power campaigns for our clients," said Rob Bell, founder and director of XCOM Media. "As marketers look for ways to improve their email programs and embrace social media, this partnership enables us to service them with the latest cutting-edge tools they need to be successful."
About XCOM Media
XCOM Media is a digital agency that provides best practice online marketing, technology, consulting and communications services to some of Australia's leading brands including Tourism Queensland, Flight Centre Limited, Virgin Blue and Velocity Rewards, Gold Coast Tourism and others. The XCOM Media team has vast online experience and been involved in thousands of projects and campaigns across most industries. We have delivered award winning campaigns, digital strategy and online marketing solutions for leading global and Australian brands. XCOM Media is an agency with a difference. Our commitment to our clients and mantra to deliver exceptional work sets XCOM apart from other suppliers in the online marketing industry. We follow a structured engagement process with our key client relationships and use scope and project management solutions that increase our ability to meet deadlines. They also keep our key clients up to date with real time access to the status of projects, bringing a level of comfort to client relationships. Our commitment to internal processes makes our clients experience and engagement with XCOM a true partnership. Visit www.xcommedia.com.au or follow us online atwww.twitter.com/xcommedia for more information.
About StrongView Systems, Inc.
StrongView's online marketing solutions for email and social media enable businesses to reach, engage and influence their target audience using the most powerful channels available to marketers today. StrongView gives email marketers the control and support they need to improve campaign performance, boost deliverability and lower costs, while also leveraging the power of social media to extend the reach of their campaigns and brand to new audiences. Combining an easy-to-use email marketing application, high-performance delivery system, viral-marketing tool, social media integration, and a wide range of deliverability, strategic and supporting services, StrongView makes it possible for companies with all levels of resources and expertise to take advantage of its proven solutions. Headquartered in Redwood City, CA, StrongView's clients include global leaders across virtually every industry. To learn more about StrongView, please visit www.strongview.com or follow us online at www.twitter.com/StrongView or www.facebook.com/StrongViewInc