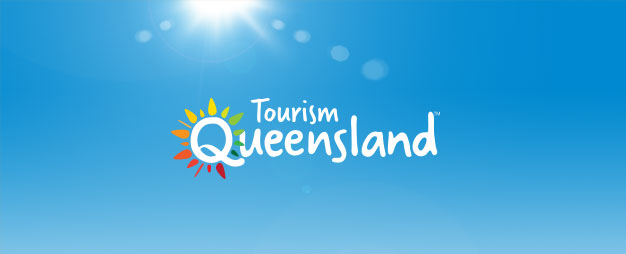 The International Academy of Visual Arts has recognised Tourism Queensland's digital marketing prowess at the 2009 Communicator Awards in New York. Tourism Queensland Chief Executive Officer Anthony Hayes said digital agency XCOM Media picked up international honours for its work for Tourism Queensland at the 15th annual Communicator Awards for last year's After the Rain tourism recovery campaign.
"Tourism Queensland together with XCOM was recognised as the winner of the Gold Awards of Excellence in the Marketing Effectiveness – Interactive and the Online Advertising and Marketing – Viral Marketing categories, for the digital marketing elements of the campaign," Mr Hayes said.
"The After the Rain campaign, which showcased Queensland's tropical north in March and April last year, aimed to woo southerners back to Queensland following one of the wettest summers Queensland had experienced in years.
"The three-week national campaign was run in partnership with Sunlover Holidays and was supported by the Where Else But Queensland campaign, featuring lush tropical Queensland scenery with the taglines 'where the pools have been topped up' and 'where the plants have all been watered' urging visitors that 'there's never been a better time to immerse yourself in Queensland.'
"The campaign was not only successful in drawing visitors back to Queensland it also drew the attention of industry experts for its interactive marketing effectiveness, registering more than 118,000 visitors to the site and 68,000 competition entries."
Mr Hayes said it was great to see such a fantastic response to last year's recovery campaign and these awards were the silver lining on what was a very wet season. "There was certainly some stiff competition with more than 7000 entries across the six categories from around the globe for this year's Communicator Awards," he said.
"The Communicator Awards is one of the world's largest and most competitive awards programs, judged and overseen by the International Academy of Visual Arts which has more than 450 members."
Mr Hayes said the win was particularly sweet for Tourism Queensland's Digital Marketing team which had entered an unprecedented phase of engagement with new and modern digital technology.
"I am really proud of the Tourism Queensland team's achievements; it's great to see our hard work and dedication acknowledged at an international level."
For more information about the Communicator Awards, please visit www.communicatorawards.com
Further information
Media enquiries
Danielle Koopman – 0424 151 684