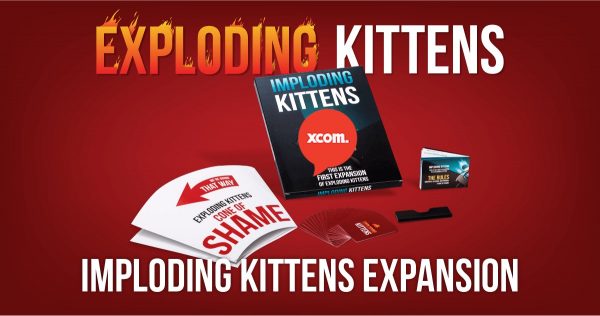 Competitive kittens has long been a thing at XCOM. Extremely competitive kittens. But now the Imploding expansion pack is really mixing things up here! Unleash the cone of shame…
XCOM are practicing hard for the annual championships in New Farm.
Eli has his lucky chair

Ryan won't stand for Tee's shenanigans

Jess is a bridesmaid

Damien appears to be too nice – it's a ruse; he's an evil genius

'Doing an Aaron' has entered our vernacular

Mitch get's unfairly targeted (and then wins)

John rarely wins; he blames Jess

Jason counts cards

Tee takes his sweet, sweet time
However… this expansion is a true game changer. The brutal implosion; the wildcard Feral AND, of course, the hottest fashion accessory… the cone.