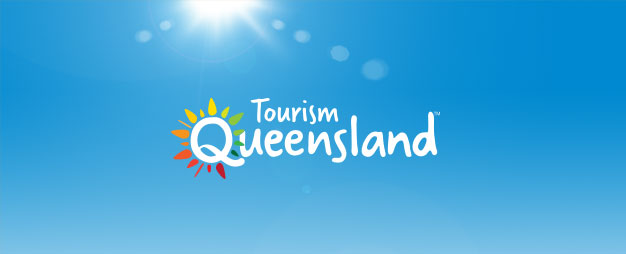 Tourism Queensland (TQ) were certainly winners with their latest online holiday competition, 'Win a Cracker Queensland Holiday.'
The online competition gave Tourism Queensland subscribers and their 'friends' the opportunity to win one of four Queensland Holidays with a total prize value of more than $23,000 supplied by campaign partner Sunlover Holidays.
The purpose of the campaign was to re-profile existing subscribers, generate new subscribers, create traffic to the Queensland Holidays site and generate post Christmas visitation to Queensland.
Tourism Queenslands digital agency for electronic direct marketing XCOM Media, were responsible for developing and deploying the campaign.
"Our goal was to provide a simple, fresh and engaging Christmas message to the loyal Queensland Holidays subscribers. At the campaign concept stage we all agreed we needed aggressive targets for growing subscriber numbers and re-profiling of existing subscriber details" said XCOM Media Director Mr Rob Bell.
"This project was seen as a key component in Tourism Queensland's strategy to provide relevant and engaging content to their subscribers. Subscriber profiles and online behaviour data will be used to deliver the most relevant and engaging content to the subscribers moving forward" said Mr Bell.
The campaign was supported by the delivery of email to Tourism Queensland's 'house list' as well as search engine marketing, edms and display advertising on both the Queensland Holidays site and select third party sites.
"The results from this campaign were well beyond our expectations with a click-through rate of more than 50% and a 95% referral rate from the initial delivered emails. Our targets for database growth and subscriber reprofiling exceeded all of our expectations." said Tourism Queensland's Director of Digital Marketing, Chris Chambers.
"This campaign has outperformed all our objectives and proven that email marketing is the perfect medium for subscriber growth and re-profiling" says Mr Chambers.
"Our goal was to create a campaign that was easy to use without over designing or complicating it – it was all about giving the subscribers something back and that's what we achieved".
"The campaign results show that TQ are industry leaders in online subscriber engagement. Tourism Queensland's commitment to best practise e-marketing plays a major role in the high level of engagement their subscribers have with the brand" said Mr Bell.
"The advice and campaign experience from XCOM in conjunction with digital experience we have in-house at Tourism Queensland gave us the confidence to move forward with the campaign and the results speak for themselves" says Mr Chambers.
"Tourism Queensland, with the help of XCOM, are looking forward to similar successes in 2008 and beyond".
Contact Details:
Rob Bell
Director
XCOM Media
Ph: 07 3666 0544
E: rob.bell@xcommedia.com.au