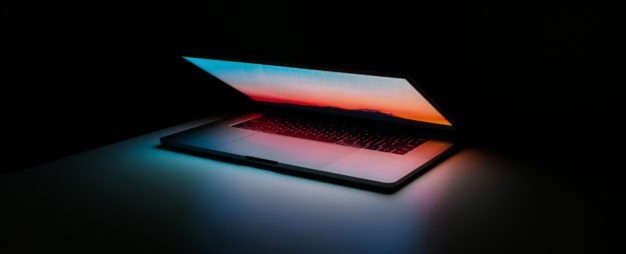 The 5 Senses of Digital Marketing
These days, a savvy digital marketer must wear many hats. A social media guru, a content wizard, and an email expert all in one. Gone are the days of linear marketing, where you could appeal to a broad group of customers with a single, blanket strategy.
Instead, in the 2020s, it will become more important than ever to take an interactive, integrated, and immersive approach to digital marketing, creating an engaging customer experience by appealing to all 5 senses

Enter, the 5 senses of digital marketing.

We analyse all 5 senses – sound, sight, taste, touch, and smell – through a digital marketing lens.

Do you have a sixth sense for digital marketing? Find out!

Sound: Voice Search
Do you hear that? It's the rapid rise of voice search.

Voice search is poised to be one of the biggest digital marketing trends of the 2020s. Already, 20% of searches are voice searches, according to Google[1]. Additionally, 45% of US millennials say they regularly use voice search for shopping, while 51% of consumers say they use voice search to find local restaurants[2].

Worldwide, nearly 31% of smartphone users use voice tech at least once per week[1]. Perhaps most importantly, media analytics firm Comscore predict that by the end of 2020, 50% of all searches will be voice searches[1].

It appears that the genie is already out of the bottle and unlikely to be put back, as 65% of Amazon Echo and Google Home users say they don't want to go back to using keyboard input[1].

The popularity of voice search is likely to have major ramifications for digital marketing. Will users soon be able to filter their email inboxes via voice? Will voice-dictated social media posts become the new norm? How will voice searches impact SEO? And how will voice search impact the visual layout of a web page, such as CTA buttons?
All these, and more, are questions that digital marketers will need to address in the near future, as voice search continues to gain prominence.

Sight: Visual Content
Voice may be on the rise, but visual content remains evergreen.
Apparently, we're all visual learners, as content that includes an image gets 94% more views than content with no images[3]. Further, 69% of marketers say that visual content is either very important or an absolute necessity to their marketing strategy[4].

This is backed up by the popularity of visual-heavy social media. 73% of adults use YouTube, which is higher than even Facebook (69%)[3].
Instagram (37%), Pinterest (28%), and Snapchat (24%) – all visual mediums – come in third, fourth, and sixth respectively[3], while Instagram is also the fastest growing social media platform, achieving 4.4% growth (38 million new users) from 2018-2019[3].

Among teenagers, YouTube (85%), Instagram (72%), and Snapchat (69%) are the three most used platforms[3], indicating that visual content is immensely popular among younger generations.

Even on Twitter, which isn't traditionally a visual medium, a survey by SEMRush found that 64% of marketing tweets contained either a static image or an infographic[5].

All of this points to one thing: marketers will need to adopt a clear visual strategy to appeal to consumers in the 2020s.

Now you see me…

Taste: There's No Accounting for Taste
There's no accounting for taste, as they say. However, as a digital marketer, that's exactly what you're expected to do. And with so many online options, customers have the luxury of being picky. Every customer engages with your marketing efforts through their own unique lens, with each bringing their own tastes, styles, and preferences.

So, how do you account for taste? Segmentation. Segmentation has long been an important aspect of digital marketing, and looks set to become even more important in the 2020s.

In fact, it may be worth taking things a step further this year by evolving from demographic segmentation to behavioural segmentation, to better account for your audience's disparate tastes.

Behavioural segmentation is exactly what it sounds like: segmenting customers based on their browsing behaviour, rather than demographic attributes.

Smart Company provides an excellent analogy, contrasting Ozzy Osbourne and Prince Charles: "two men in the same demographic: Male, 61+ years, with income over $1 million. However, it goes without saying that there are worlds between Prince Charles and the British rock star Ozzy Osbourne"[6].
Marketo expands on this point, contrasting potential demographic and behavioural creative briefs[7]:

"1. Male and female runners, age 45 to 60, on the West Coast, that left items from our comfort running shoe line in their cart and have demonstrated a higher click-through rate when the body copy contains self-effacing humor.

vs.
2. Male and female runners, age 45 to 60 on the West Coast."
Which one is more likely to produce engaging, fully-realised copy?
There may be no accounting for taste, but becoming an expert on your audience's behaviour goes a long way!
Touch: Omnichannel Touchpoints
In such a fragmented digital media landscape, it's impossible to reach your desired audience through just one channel. Think of the different audiences you can reach marketing on Facebook vs Tik Tok, or how different customers might react to a Google Ad compared to a LinkedIn Ad.

Instead, you must engage with customers across multiple touchpoints. This makes omnichannel marketing essential.

On average, it takes 15-20 brand touchpoints before a consumer considers engaging with your service/product[8]. Accordingly, it is vital to promote your brand across multiple channels, to increase potential touchpoints.

This is where omnichannel marketing becomes important. According to Omnisend, omnichannel marketing is "an approach that provides customers with a completely seamless and integrated shopping experience from the first touchpoint to the last. That means that each channel works together to create a unified message, voice, and brand for your company"[9].

An integrated, omnichannel approach can have many benefits. For example, the average engagement rate for omnichannel brands (defined as three or more marketing channels) is 18.96%, compared to 5.4% for single-channel marketing[10].

Similarly, purchase frequency is 250% higher for omnichannel vs single-channel marketing, while customer retention also increases by 90% when marketers adopt an omnichannel approach[10].

All of this leads to an increase in revenue, as the average purchase value is 13% higher for omnichannel marketers than single-channel marketers[10].

Want to reach out and touch your audience? Omnichannel is the way forward.

Smell: Sniffing out Inauthentic Content
In an era of content overload, digital natives can smell when something's not right. In fact, it's not an exaggeration to say modern users can smell inauthentic content a mile away (okay, maybe it's a slight exaggeration, but authenticity really is important).

Basically, authenticity is more important than ever, because consumers have become experts at identifying inauthentic content.

Younger generations have even developed sophisticated 'content filters' – the ability to quickly assess large quantities of information to judge what is worthy of their attention, and what isn't.

As such, only 36% of consumers trust large firms to 'do the right thing', while 63% of consumers say they buy from authentic brands over those who 'hide their true selves'[11].

Additionally, 80% of consumers say 'authenticity of content' is the most influential factor in their decision to become a follower of a brand[11].

Authenticity is important to marketers as well as consumers, with 61% of marketers saying authenticity is the factor that makes content marketing most effective[12].

So, when it comes to digital marketing, the lesson is simple: be yourself!


References
[1]https://99firms.com/blog/voice-search-statistics/
[2]https://learn.g2.com/voice-search-statistics
[3]https://learn.g2.com/content-marketing-trends
[4]https://www.impactbnd.com/blog/visual-content-marketing-statistics-2019-infographic
[5]https://www.searchenginejournal.com/semrush-identifying-content-marketing-trends-2020/333183/
[6]https://www.smartcompany.com.au/marketing/what-prince-charles-and-ozzy-osbourne-can-tell-us-about-where-people-shop/
[7]https://blog.marketo.com/2019/12/marketing-strategies-adopt-2020.html
[8]https://attentionexperts.com/many-brand-touch-points/
[9]https://www.omnisend.com/blog/omnichannel-marketing/
[10]https://www.clickz.com/onmichannel-marketing-automation-statistics-for-2019/231381-2/231381/
[11]https://www.visioncritical.com/blog/brand-authenticity-infographics
[12]https://stackla.com/resources/press-releases/stackla-survey-reveals-disconnect-between-the-content-consumers-want-what-marketers-deliver/
Photo by Ales Nesetril on Unsplash